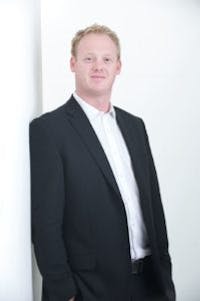 I was born and raised in Nanaimo which gives me vast background knowledge of the City and surrounding area. I attended Vancouver Island University, obtaining a Bachelor of Business Administration with a Major in Marketing and a minor in Management.
While I had decided to work in the real estate industry I began by working with a real estate marketing and development company specializing in large resort-style developments. It was there that I gained valuable experience and learned different techniques to strategically market property. Joining RE/MAX of Nanaimo as a professional Realtor in 2008 was only a matter of time and is a decision I am very proud of. I have continued to hone my marketing and negotiation skills and take advantage of the networking and professional education opportunities offered by the most recognized real estate brand in the world.
With my proven sales record and experience, I know and understand the demands of the marketplace and have the skills necessary to be successful in helping you find your new home or get the best price when you sell a property.
My business is successful and continues to grow because I am committed to building relationships by exceeding my clients expectations for effective and efficient service while helping them attain their real estate goals.
When I am not working with clients, you will find me spending as much time with my daughter Ava as possible, her being one of my proudest priorities. We get out-and-about walking on the seawall, going to parks, skiing on Mount Washington, boating, and visiting with family and friends. Ava is involved in many sports activities, some in which I volunteer for on a regular basis.
My career accomplishments include RE/MAX Hall of Fame, RE/Max Platinum Club Award, and Re/Max Top 100 in Western Canada. I am always striving for personal growth and professional achievement and I look forward to assisting you or your family and friends in buying or selling property.